Internet Marketing & Local SEO Services
SquidTask offers a variety of
digital marketing services
from organic localized SEO strategies to paid advertising on Google. Diving deep into your business allows us to optimize your site to perform the best and staying on top of the search engines.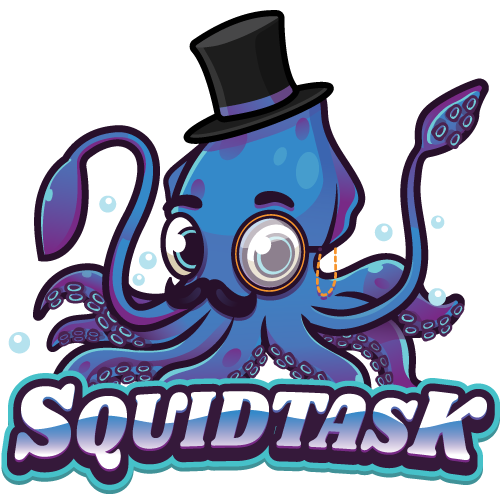 Google Adwords:
If you want more of an instant impact and potential leads to your website, ads by Google is the thing for you. This is the best way to show up in front of potential customers fast. While there are no guarantees you'll show up first for every keyword, with the proper campaign build and patience, we can bring you the leads you're looking for. 

Facebook & Instagram Ads:
Advertising on Facebook & Instagram is the new word of mouth. People still talk, but a lot of the communication goes through social media platforms, like Facebook or Instagram. So for the best bang for your advertising on Facebook is your best bet. It's a great way to spread brand awareness and drive traffic to your website.  

Email Marketing:
Have a sale or special promotion you want to get out to your customers? If so, an email marketing campaign is just what you need. Small businesses have to pick where to spend their marketing dollars on, and email marketing is an affordable and efficient solution to reach customers or potential customers. 
What WE Are Known For
Website Design, Development & Search Engine Optimization

Website Design
Do you have a new business and need a brand new site from scratch? Do you have an outdated website that needs to be brought back to life? The Squad can design you a modern and aesteically pleasing site that your customers are going to love.

Website Development
Once you have a design laid out, you need to get it online and indexing on the search engines ASAP. SquidTask gets the job done fast and efficeintly. 

Search Engine Optimization
There is a lot of questions surrounding SEO, and what exactly SEO is…so we wanted to let you know what it means to SquidTask.
SEO is – SEO stands for Search Engine Optimization. For SquidTask, this means we will optimize your website so it will show up for specific keywords in your market on search engines where your customers are going to find it most.
We don't work with fluff. We want you to rank for terms that will truly impact your business. Having a solid keyword startegy is key and we do it best!
Have Questions for A Squad Member? Contact Us Today!